Cub Scout - Overnight Camp 2023: Raiders of the Lost Pack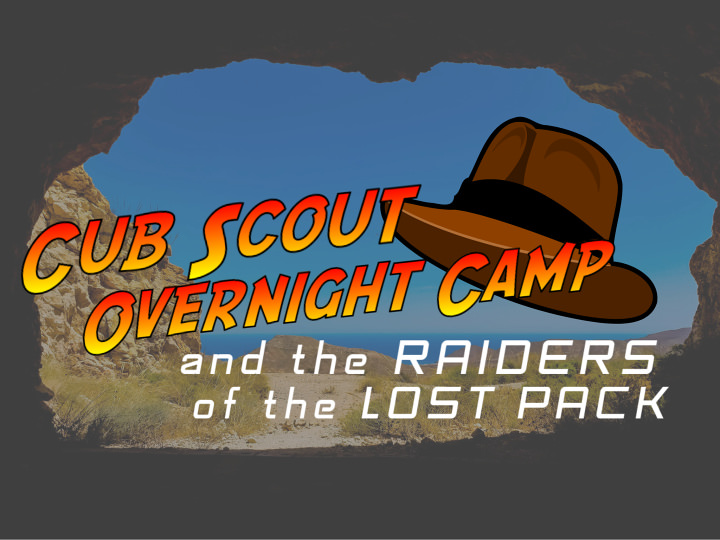 June 23-24, 2023 at Camp Decorah
2023 Theme: Raiders of the Lost Pack
A resident camp for Cub Scouts going into grades 1-4 in the fall. Each group will work on rank advancements specific to their rank while having fun and enjoying everything that Camp Decorah has to offer. All meals are provided in the dining hall for this very affordable event that will be led by our Camp Decorah staff. Program highlights include shooting sports, swimming pool, crafts, scavenger hunts, camp shows, and more!
**Note: Regardless of which program your scouts are attending, all Lion and Tiger scouts need to have a parent or guardian with them, this includes Day Camp. As no meals are provided for Day Camp, there is no additional fee for parents attending with their 1st graders.**
Join us for this great adventure from June 23-24th, 2022
Camp Decorah map of camp sites
Program runs from mid-morning Friday (after Breakfast) to Saturday evening (before dinner).
Register early to hold your spot in a mini cabin or campsite.
All Scouts will earn 3 Belt Loops.
Tiger:
Floats and Boats
Curiosity, Intrigue and Magical Mysteries
Tiger-iffic
Wolf:
Air of Wolf
Cubs Who Care
Spirit of Water
Bear:
Bear Goes Fishing
Salmon Run
Fur, Feathers and Ferns
Scouts pick which level they wish to earn advancement.
Note: Scouts have the option to select an advancement track of Tiger, Wolf, or Bear. They can pick the level they just completed or the level they are going in to. Scouts need to register for the advancement track they want.
2023 Fees to Attend
Youth Camper: $140
Adult Camper: $60

Special Family Pricing
Siblings 5 and under (not registered in Cub Scouts): $70
Siblings 3 and under: $25
Second Parent Attending: $50

Note:
All youth should attend with a designated adult. This can be their parent or another adult from their Pack. If multiple youth from a Pack are attending, two adults should as well, so that two-deep leadership requirements are met.
Refund Policy
All requests for refunds must be submitted in writing to the Scout Service Center.
Any refund granted will have $35 kept back to cover camping administrative fees already incurred for your camper.
All refund requests will be considered on a case by case basis.

| File Name | Description | |
| --- | --- | --- |
| Part 1- Cub Scout Camps Leaders Guide 2023- February Update | | Download |
| Part 2- Cub Scout Camps Leaders Guide 2023- February Update | | Download |