Cub Scout Packs in the Area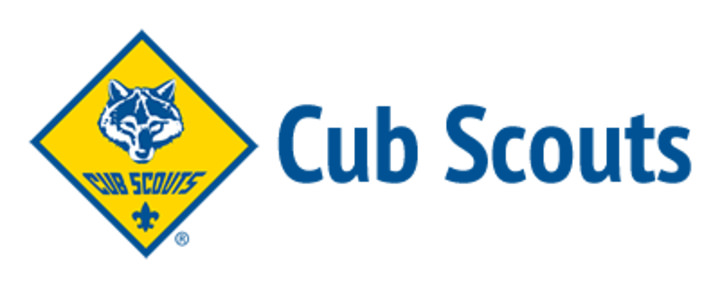 List of Packs by District
The Council is divided into three districts to serve all the units in the area.
Seven Rivers serves units in La Crosse County, western part of Vernon County, Crawford County in Wisconsin and Houston County in Minnesota.
Soaring Eagle serves units in Buffalo County and Trempealeau County.
Winding Trails serves units in western La Crosse and Vernon County and Monroe, Jackson and Juneau County.
| | | | | | | |
| --- | --- | --- | --- | --- | --- | --- |
| # | District Name | Type | No | | Program Name | Sponsoring Chartered Organization |
| 1 | Seven Rivers | Pack | 5 | | Cub Scouting | Northside Elementary (franklin) |
| 2 | Seven Rivers | Pack | 8 | | Cub Scouting | Emerson Elementary School |
| 3 | Seven Rivers | Pack | 10 | | Cub Scouting | Southern Bluffs Parents Group |
| 4 | Seven Rivers | Pack | 15 | | Cub Scouting | Summit School PTO |
| 5 | Seven Rivers | Pack | 17 | | Cub Scouting | Harry Spence School Ptu |
| 6 | Seven Rivers | Pack | 28 | | Cub Scouting | Blessed Sacrament Roman Catholic Church |
| 7 | Seven Rivers | Pack | 38 | | LDS Cub Scouting | LDS-La Crosse lst Ward |
| 8 | Seven Rivers | Pack | 51 | | Cub Scouting | American Legion Post #191 |
| 9 | Seven Rivers | Pack | 53 | | Cub Scouting | American Legion Post #423 |
| 10 | Seven Rivers | Pack | 55 | | Cub Scouting | Trinity Lutheran Church |
| 11 | Seven Rivers | Pack | 68 | | Cub Scouting | Onalaska Lions Club |
| 12 | Seven Rivers | Pack | 69 | | Cub Scouting | Northern Hills Pto |
| 13 | Seven Rivers | Pack | 98 | | Cub Scouting | American Legion Post #595 |
| 14 | Seven Rivers | Pack | 168 | | Cub Scouting | Saint Patricks Catholic Church |
| 15 | Seven Rivers | Pack | 247 | | Cub Scouting | State Road School PTO |
| 16 | Seven Rivers | Pack | 248 | | Cub Scouting | Valley View Rotary |
| 17 | Seven Rivers | Pack | 313 | | Cub Scouting | Seneca Lions Club |
| 18 | Seven Rivers | Pack | 317 | | Cub Scouting | Wauzeka Lions Club |
| 19 | Seven Rivers | Pack | 320 | | Cub Scouting | Kiwanis Club of Prairie du Chien |
| | | | | | | |
| 1 | Soaring Eagle | Pack | 54 | | Cub Scouting | Alma Rod & Gun Club |
| 2 | Soaring Eagle | Pack | 61 | | Cub Scouting | Galesville Lions Club |
| 3 | Soaring Eagle | Pack | 63 | | Cub Scouting | Gilmanton Community Club |
| 4 | Soaring Eagle | Pack | 65 | | Cub Scouting | Concerned Parents of Mondovi Elemt School |
| 5 | Soaring Eagle | Pack | 78 | | Cub Scouting | Our Saviors Lutheran Church |
| 6 | Soaring Eagle | Pack | 91 | | Cub Scouting | American Legion Post #284 |
| 7 | Soaring Eagle | Pack | 101 | | Cub Scouting | Trempealeau Lions Club |
| 8 | Soaring Eagle | Pack | 102 | | Cub Scouting | Osseo Commercial Club |
| 9 | Soaring Eagle | Pack | 221 | | Cub Scouting | Brice Prairie Lions Club |
| 10 | Soaring Eagle | Pack | 264 | | Cub Scouting | Arcadia Lions Club |
| 11 | Soaring Eagle | Pack | 310 | | Cub Scouting | VFW Post #10406 |
| 12 | Soaring Eagle | Pack | 466 | | Cub Scouting | St. Elizabeth Huberters |
| | | | | | | |
| 1 | Winding Trails | Pack | 9 | | Cub Scouting | Good Shepherd Lutheran Church |
| 2 | Winding Trails | Pack | 39 | | Cub Scouting | United Methodist Church |
| 3 | Winding Trails | Pack | 46 | | Cub Scouting | Bangor Elementary Parent-Teacher Org |
| 4 | Winding Trails | Pack | 60 | | Cub Scouting | Cashton Community Club |
| 5 | Winding Trails | Pack | 67 | | Cub Scouting | Trinity Lutheran Church Council |
| 6 | Winding Trails | Pack | 76 | | Cub Scouting | Westby Lions Club |
| 7 | Winding Trails | Pack | 77 | | Cub Scouting | West Salem Lions Club |
| 8 | Winding Trails | Pack | 83 | | Cub Scouting | American Legion Post 223 |
| 9 | Winding Trails | Pack | 85 | | Cub Scouting | American Legion Post # 100 |
| 10 | Winding Trails | Pack | 103 | | Cub Scouting | Lions Club Of New Lisbon, WI |
| 11 | Winding Trails | Pack | 279 | | Cub Scouting | Gloria Dei Lutheran Church |
| 12 | Winding Trails | Pack | 288 | | Cub Scouting | United Methodist Church |
| 13 | Winding Trails | Pack | 319 | | Cub Scouting | Chaseburg American Legion |
| 14 | Winding Trails | Pack | 401 | | Cub Scouting | Boys & Girls Club of the Tomah Area |
| 15 | Winding Trails | Pack | 402 | | Cub Scouting | Boys & Girls Club of Sparta, Inc. |
| 16 | Winding Trails | Pack | 403 | | Cub Scouting | Boys and Girls Club Lunda Center |
To contact any of these units, you can connect through the Council Office's scout shop manager: