Cub Scouts - Summer Camps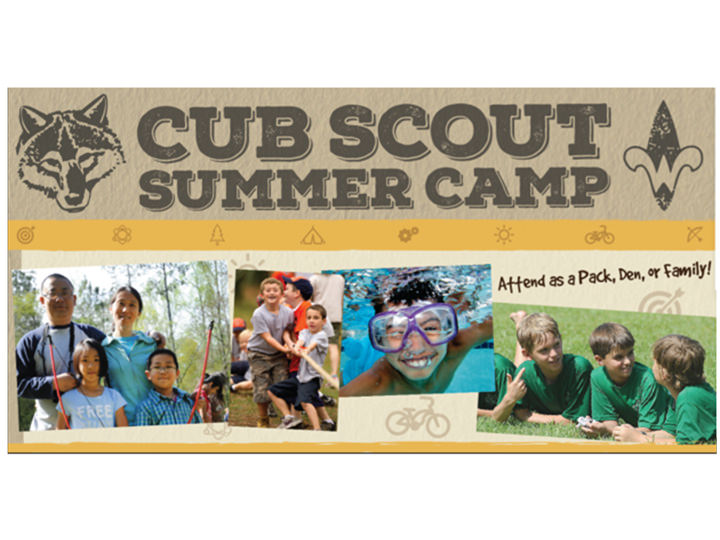 2023 Parents & Leaders Guide posted below
The Gateway Area Council offers many outdoor long-term camps for Cub Scouts of all ages and ranks, from a beginner kindergarten Cub Scout to a Webelos Scout working on their Arrow of Light. Cub Scouts can earn belt loops and Webelos can earn activity pins.

Gateway Scouting's Summer Cub Scout programs are open to registered Cub Scouts as well as their siblings and cousins, and even their friends that haven't joined Cub Scouts yet! Camp can be a great way for your youth to show their friends and family what Cub Scouts is all about, and get them hooked on Scouting too! Friends and family members should register using the same account as the Cub Scout they're attending with, so that they can be grouped together for camping and programs. Any elementary school aged youth fall under the same pricing as a Cub Scout. Family pricing discounts are available again this year to help make it easier for the whole family to attend!

Some reminders:
Weeklong Day Camp: Youth can attend without parental supervision (groups will travel with camp staff) unless they are a Tiger or Lion Scout. Additionally, siblings younger than 5 should not be in attendance unless supervised by a parent.
Overnight Camps: Youth can attend with their Pack so long as at least two registered adult leaders are present. If attending this way, it helps to register as a Pack when signing up. If attending individually, or if any youth 6 or under are attending, their parent or guardian is still needed.

**Note: Regardless of which program your scouts are attending, all Lion and Tiger scouts need to have a parent or guardian with them, this includes Day Camp. As no meals are provided for Day Camp, there is no additional fee for parents attending with their Kindergarten and 1st graders.**
Our 2023 Theme is Raiders of the Lost Pack! An Indiana Jones themed overnight camp for Cub Scouts that will be going into grades 1-4 in the fall. Each group will work on rank advancements specific to their rank while having fun and enjoying everything that Camp Decorah has to offer. All meals are provided for this very affordable event that will be led by our Camp Decorah staff. Cub Scout overnight camp will begin mid-morning June 23 and conclude before dinner on June 24th.
The 2023 theme is Marvel-ous! Every summer, Webelos can attend a themed summer camp at Camp Decorah. The camp includes camp activities like shooting sports, nature, and swimming. Activities feature the core components of Cub Scout programs, and help Scouts to transition from Cub Scouts into Scouts BSA. New adventures and themes are created for the event every year. This year features Marvel Superheros themed activities. Arrive before dinner on Friday, July 21st and depart after lunch on Sunday, July 23rd.
In August, five days of day camp awaits your Scout. Cub Scouts and sibings welcome, for 5 full, exciting days of camp activities, shooting sports, nature, swimming, and special guests. A themed camp full of fun. Options for single days, busing, siblings, and more. Your Scouts will talk you ear off with all they did that day until they fall asleep on the way home. Our 2023 theme is Cubasaurus. Camp will be August 7th-11th.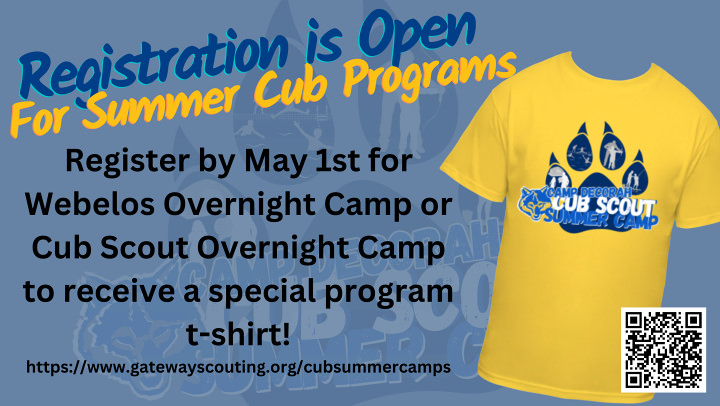 | File Name | Description | |
| --- | --- | --- |
| Part 1- Cub Scout Camps Leaders Guide 2023- February Update | | Download |
| Part 2- Cub Scout Camps Leaders Guide 2023- February Update | | Download |