Become an Exploring Partner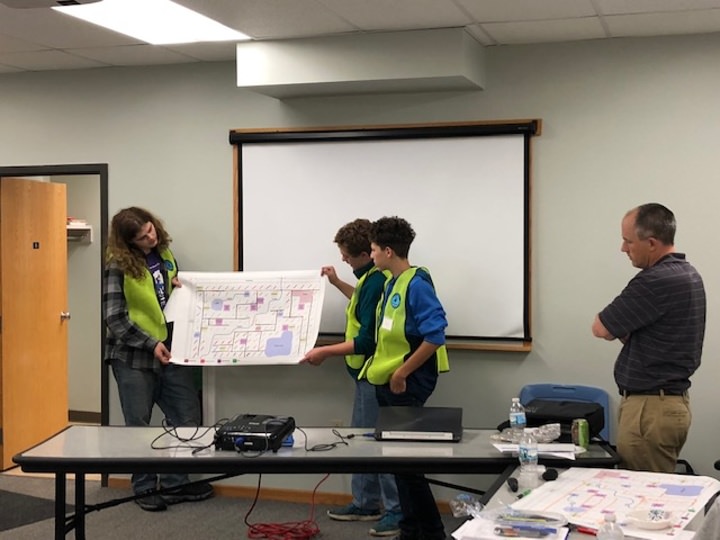 As an Exploring Partner, you can shape the workforce of tomorrow by engaging and mentoring today's youth in career and life-enhancing opportunities!
Since 1955, the BSA and Learning for Life have established exploring posts and have the structure, support, policies and procedures already developed to help your organization or group of organizations establish an exploring post.
What are the benefits of hosting a career exploring program?
Positive community involvement
Pipeline for future employees
Positive impact on youth development
Employee professional growth in working with today's youth
What does a host organization need to provide?
Have the commitment to establish and maintain your exploring post.
Provide at least 4 adults to work with the Exploring Chairperson and develop a calendar of activities for 10 – 15 youth explorers. The timing of meetings depend on the post, but can be once or twice per month for approximately 2 hours.
Take online youth protection training and explorer advisor training.
Pay the annual fee of $46 per adult advisor and $75 per organization to cover liability insurance (each youth pays their own $42 fee) and pay the $4 per participant accident insurance fee*.
Optional costs would be to cover any explorer uniforms, conferences, competitions, or academies.
* These fees are based on 2020 rates.
What does the Gateway Area Council Provide?
Proven and flexible program model
Nationally recognized and endorsed program
Strong local and national support by the Boy Scouts of America and Learning for Life organizations
General liability insurance coverage
Year round, local support staff:

Council Executive: provides direction and guides strategy
District Executive: provides resources and connects to local camps or events
Exploring Chairperson: works with advisors to help develop calendar, oversee establishment of post, and recruit high school explorers
Resources
Annual Memorandum of Understanding
For more information, please contact