Merit Badge & Rank Advancement Day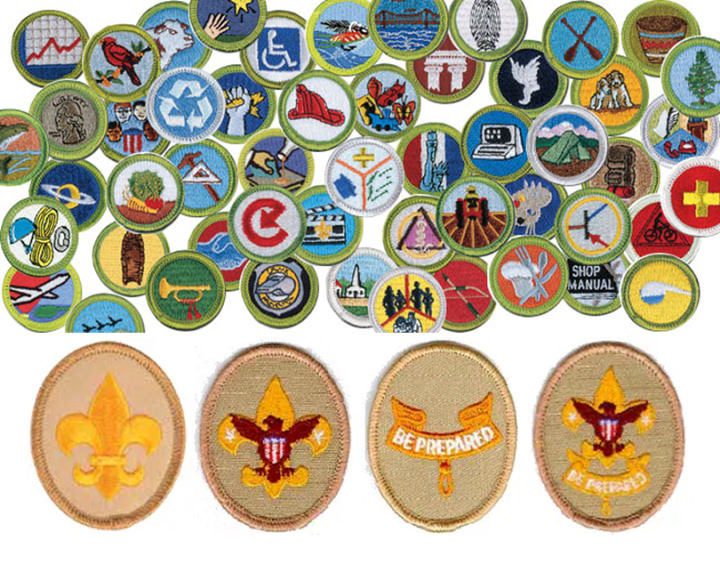 Merit Badges and Rank Advancement will be offered both in-person and virtually on Saturday, November 14, 2020.
Physical locations will be at Camp Decorah and the Gateway Scout Service Center.
The registration for in-person classes closes on October 31st.
The registration for virtual classes closes on November 7th.
We will open up the virtual merit badge and rank classes to Scouts outside the council starting Monday, October 26th
Price for Full Day Class = $20
Price for Half Day Class = $10
JUST ADDED - DIGITAL TECHNOLOGY MERIT BADGE!
Check out the Merit Badge & Rank Day Flyer that has times, pre-work, and post-work for available classes.
For the Rank Advancement, check out the Rank Requirements to be Completed for Different Sessions and the Rank Advancement Groups and Schedule
Important Notes:
For some merit badges, not all requirements will be completed on the day of the session, but will need to be done after the session and reviewed with the counselor on your own.

Also, each Scout should have their Scoutmaster approval prior to taking the class.

For the online classes, each Scout should have the Cyber Chip for their grade before taking classes (at least up until the teaching of the EDGE method part).

For the in-person classes, each Scout needs to complete a 14-day health check form prior starting on October 31st. and please bring your own food for lunch, snack, and beverage for the day.
Prior to registration, please make sure your scouts are setup in your account group with correct rank.