Pop-Up Merit Badge Day-Citizenship In the Nation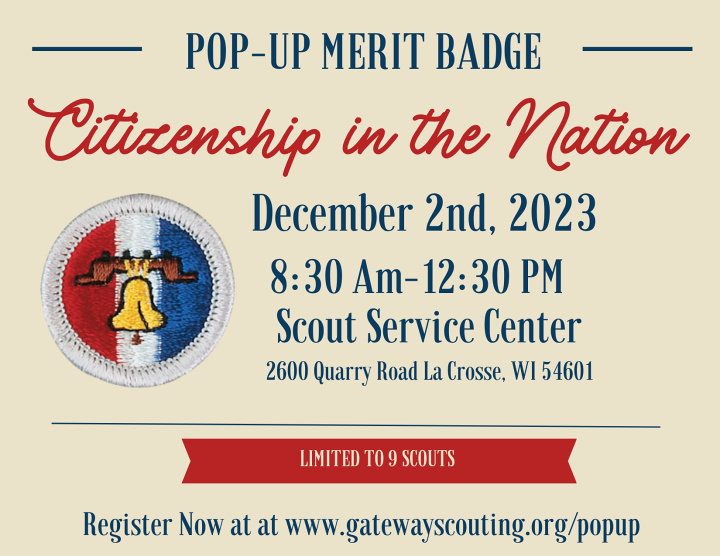 December 2nd, 2023 from 8:30 AM - 12:30 PM
@ The Scout Service Center- 2600 Quarry Road La Crosse, WI 54601
Earn you Citizenship in the Nation Merit Badge!
** Must complete requirement five prior to attending**
Requirement 5: Watch the national evening news for five days in a row or read the main stories in a national media organization for five days in a row. Discuss the national issues that you learned about with your counselor. Choose one issue and explain how it affects you, your family, and community.
Registration is through Tentaroo. Please make an account or use an existing one.