Spook-o-Ree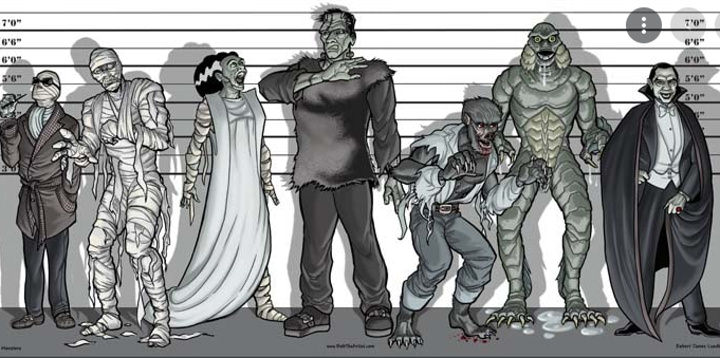 HELP: View / Print the Spook-o-Ree Event Registration Help Sheet
Registration opens September 10th and closes on Friday, October 9th at 11:59pm.

Cub Scouts, Scouts BSA & Venturing Youth, Adults, Sibings, and Friends & Family Invited to Attend Spook-o-ree 2021: Classic Monsters!
Cub Scouts can select one time to attend Saturday, 9am-12noon or 1pm-4pm.
Scouts BSA & Venturing invited to attend and are asked to help out with either the morning or afternoon and can then enjoy their own event Saturday night. Your help is very much appreciated as try and provide a great experience to our Cub Scouts families!
Event Details for Cub Scouts:
Who: All Cub Scouts, Siblings, Friends/Family & Scout Adults
When: Register for the time slot which is best for your Pack.
SATURDAY OCTOBER 16, 9am – 12noon (check-in, 8:30am – 8:50am)
SATURDAY OCTOBER 16, 1pm – 4pm (check-in, 12:30pm-12:50pm)
Where: Camp Decorah, W7520 Council Bay Road, Holmen
What: The 2021 event will feature:
5 stations for each Scout

Building a Recylced Monster

Spooky Scavenger Hunt

Haunted Trail

Monster Bowling with a Twist

Monster Carnival Games

Grand Finale before departure of your time slot

Youth & Adult Costume Parade ** all youth/adults encouraged to be in costume for the entirety of the event
FIND MORE INFORMATION ON THE CUB SCOUT EVENT FLYER HERE:

Scouts BSA & Venturing Requested to Help with a Program Activity or Haunted Trail Station.
Scouts BSA / Venturing Evening Events:
4:30pm – 6:00pm: Shooting Sports Round Robin: Archery, .22 rifle, knife throwing, tomahawk throwing
6:15pm – 7:15pm: Iron Chef cooking challenge – "Each Troop will be given four mystery ingredients to make a main course item for Saturday Supper. A sample of that supernatural dish will be judged by our panel of brave connoisseurs who will determine who are the greatest mad food scientists. The mystery ingredients will include a mystery meat, a starch, a vegetable, and a canned soup."
7:30pm – 10:30pm: "Classic" scary double-feature movie
FIND MORE INFORMATION ON THE SCOUTS BSA/VENTURING EVENT FLYER HERE:
VOLUNTEER NEEDS
Troops are requested to sign up for a Program Activity or Haunted Trail station.
Cub Scout Parents/Leaders: If you Volunteer for one time slot, a credit will be issued for one person in your Family or Pack to attend at no cost.
| | | | |
| --- | --- | --- | --- |
| PROJECT | DESCRIPTION | 9am-12pm | 1pm-4pm |
| Check In | Help Register People as they Arrive | | |
| Logistics | Misc. Tasks to Help Day Run Smoothly | | |
| Recycled Monster | Help Scouts Build an Individual "Monster" Out of Recycled Materials | | |
| Scavenger Hunt | Guide Scouts on Scavenger Hunt - Start & Conclude the Groups | | |
| Haunted Trail | Unlimited Opportunties: create a spooky or themed stop on the haunted trail | | |
| Bowling | Combination of Bowling & Mini Golf! | | |
| Carnival Games | Help Scouts on variety of quick challenges | | |
All attendees should complete a 14-day pre-event health screening found here.