Trainer's Edge 2022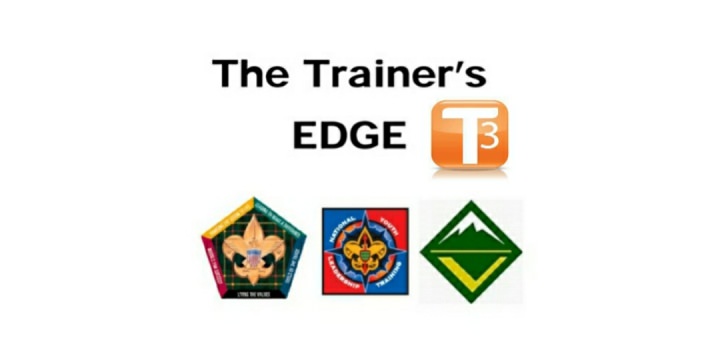 The Trainer's EDGE is a more advanced course to hone the trainer's skills. It strengthens platform skills and understanding of the EDGE method. It is also required for NYLT and Wood Badge Staff members. It is part two of the three part T3 training continuum. (Please read the sidebar for more information.)
Course Content
Module 1—Communication— Review the basics of verbal and nonverbal communication for a trainer, introduce the EDGE model, and give the participants an opportunity to use the model.
Module 2—Training Preparation—Logistics, Media, and Methods— Review the steps to take in preparing a presentation. Review media and methods a trainer uses to deliver a syllabus.
Module 3—Directing Traffic and Thoughts— Review how to developing a course culture,facilitation, participant focus, and managing the group.
Module 4—Participant Session— Provide practice in delivering participants' prepared presentations and feedback.
---
Details
Coming February 2023
---
Refund Policy
Cancellations accepted up to 7 days before the event with a full refund.
Cancellations after that date are non-refundable unless due to extreme circumstances. All refunds after this date must be requested in writing within one week of the event.
---
Help for registering events can be found at Tentaroo User Guide.
---