Welcome to our Centennial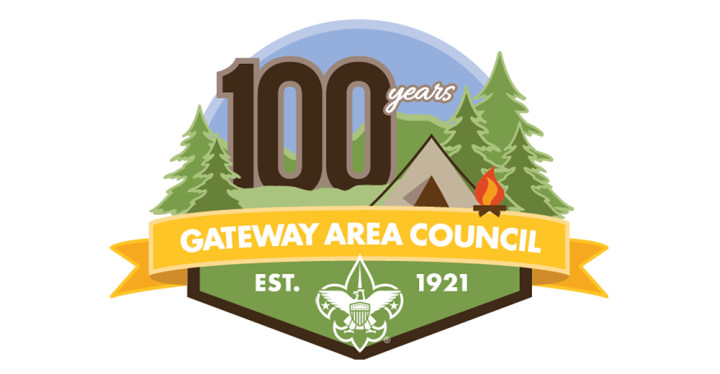 We are excited to host events in May 2022 celebrating 100 years of Scouting in the Driftless Region. Please review the information found in the links below to learn more about the Centennial Gala planned for May 6 and the Centennial Camporee planned for May 7 and to find a way to participate in our Centennial Celebration.
Join us to:
Celebrate 100 years of Scouting in the Coulee Region;
Enjoy time with other Scouts and Scouters;
Show someone else why Scouting is important to you;
Reflect on Scouting's impact on you as an Alumni;
And Be Inspired for Future Scouting Adventures!
-- Gateway Area Council Centennial Planning Team
---
---
Cenntenial Event Update Blog
The Centennial Events are going to be a once-only opportunity for Scouting adventure and exploration. This week's highlights ...
Calling all Cub Scouts!
There are a variety of activities you don't want to miss being offered for Cubs. Consider bringing a friend!
Activities being considered include...
shooting sports, rocketry, leatherworking, mini submarines, compass course, fire building, gaga ball, balsa gliders and so much more!
Register on your own, as a family, or as a Pack or Den. The $16 youth fee includes a patch, one meal, tshirt and all activities. The $10 adult fee includes a patch and one meal.
There will be many developments as planning continues so check back at these sites often for additional updates on the various components of this event: Scout Displays, Cub Scout Activities, Distinguished Guests, Food, Trading Post Items, a Great Campfire and More!
See you May 6-7!

close
---
Explore our Centennial
---