Wilderness First Aid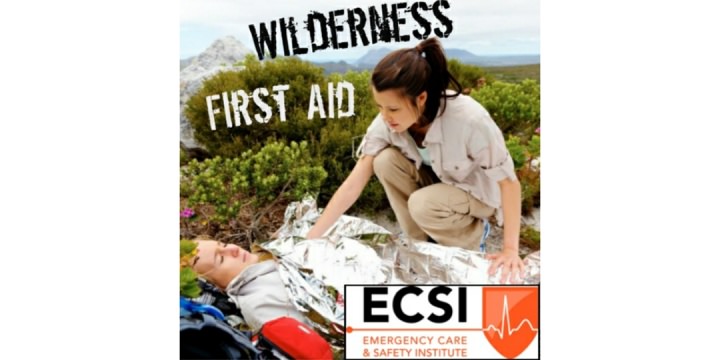 This 16-hour Wilderness and Remote First Aid course will give you the skills you need to respond to an emergency when help may be delayed. This course is ideal for Scouts or outdoor enthusiasts in remote environments an hour or more from EMS response. All units taking a high adventure or remote trips need a Wilderness First Aid trained leader.
Course participants must be at least 16 years of age, and be familiar with basic first aid techniques. Youth scouts need to have earned the First Aid MB. All must possess current certification in adult CPR.

CPR certification for WFA participants is available Friday before the course.

All BSA high-adventure trips require at least one crew member to have this certification....Philmont Scout ranch requires at least two.

It is recommended that troops or Venturing crews participating in any other high adventures, whether through a council or on their own, receive this training.

WFA

must be re-certified every 2 years.
This class is strenuous with lots of climbing, lifting, carrying and hiking across all sorts of terrain on Camp Decorah. Good personal fitness is a must.
The scenarios are very realistic with stressful situations, limited reaction time and true to life wounds and injuries. Participants can not be squeamish.
Key Course Content
First Aid kits
Evacuation and triage
Vicim Accessment
Abdominal complaints & injuries
Severe allergic reactions
Altitude Illnesses
Bleeding and Wound Care
Bone, joint and muscle injuries
Burns
Choking
Chest pain, injuries and cardiac arrest
Diabetic emergencies
Drowning
Ear, eye and nose injuries
Head injuries
Heat and cold related issues
Plant and animal related problems
Seizures
Shock
Spinal injuries
Stroke
Preventing injury and disease
---
Details
All units taking a high adventure or remote trips need a Wilderness First Aid trained leader.
Course Dates: April 27-28, 2024
April 26, 2024 - CPR Training (if needed)
REGISTER BELOW
---
Refund Policy
Cancellations accepted up to 7 days before the event with a full refund.
Cancellations after that date are non-refundable unless due to extreme circumstances. All refunds after this date must be requested in writing within one week of the event.
---
Help for registering events can be found at Tentaroo User Guide.
---