Leave No Trace Trainer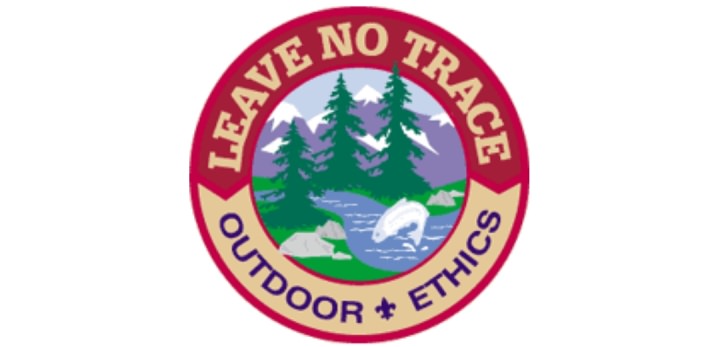 This course is for everyone 14 & older who teaches Leave No Trace to others. Participants learn Leave No Trace awareness, principles, skills, and ethics through a combination of presentation, discussion, and hands-on activities. They learn and practice techniques for teaching these concepts.
Every Troop, Team, Crew and Pack should have at least one Leave No Trace Trainer.
Those completing the course will be BSA Leave No Trace Trainers, recognized by the Leave No Trace Center for Outdoor Ethics and the BSA.
Those who complete the course are prepared to:
Understand, demonstrate, and teach minimum impact techniques to friends, family, scouting groups, and other community groups.
Teach the BSA Leave No Trace 101 Awareness class, general Leave No Trace Awareness classes, and lead activities at Scouting events.
Lead discussions on outdoor ethics and help others explore their own personal outdoor ethic.
Course Content
Need For Leave No Trace
History of Leave No Trace
Introduction to the Principles of Leave No Trace
Leave No Trace Resources
Travel and Camp on Durable Surfaces
Dispose of Waste Properly
Leave What You Find
Minimize Campfire Impacts
Respect Wildlife
Be Considerate of Other Visitors
Plan Ahead and Prepare
Lessons Learned on Overnight Camp (An overnight campout is required)
Age and Program Appropriate Outdoor Activities
Leave No Trace in BSA
Advancement and Awards
Bringing Leave No Trace to Scouting
---
Details
TBD 2024
---
Refund Policy
Cancellations accepted up to 7 days before the event with a full refund.
Cancellations after that date are non-refundable unless due to extreme circumstances. All refunds after this date must be requested in writing within one week of the event.
---
Help for registering events can be found at Tentaroo User Guide.
---