Cub Scout Events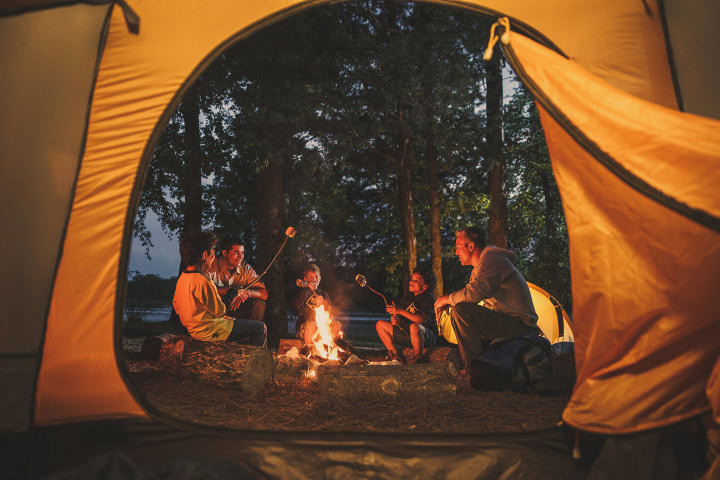 Each Cub Scout Pack will plan and host their own activities and events, that youth can participate in. Additionally, the local Gateway Area Council offers several activities and events for youth. Most are held at Camp Decorah, and some are at other local venues.
In January - come to Whitetail Ridge at Fort McCoy for a day of fun and tubing in the snow!
In February - a winter adventure at Camp Decorah! A chilly theme for a chilly day, this event focuses on cold weather activities, winter sports, and fun in the snow! Bring your sled and mittens, this one is always a favorite. Hot chocolate and toe warmers recommended.
In March - explore the La Crosse Children's Museum and enjoy a themed program and snacks put on by the museum staff. Enjoy the museum all evening, then unroll your sleeping bag and sleep in and around the exhibits for an overnight of fun.
In April - stop by Valley View Mall to race your pinewood derby car! While you're waiting to race, check out our photo booth, coloring station, axe throwing, and visit with our Special Guests and their race cars.
Cub Scout Spring Outdoor Day
In May - just like for Scouting BSA Troops, the Cub Camporee offers a taste of Camp Decorah and its many programs. Explore Camp Decorah at the shooting range, fishing pond, riverfront, and the nature trails.
In June - a joint effort of Scouts BSA and Cub Scouts, the Scrap-a-Thon is a day of recycling with proceeds benefiting the Gateway Area Council. Collected Scrap Metal is taken to the La Crosse County Landfill or collected at Camp Decorah for Recycling.
In June - take me out to the Ballgame, and let me camp out there, too! Enjoy a La Crosse Loggers baseball game with your cub scout friends and family, then after the game set up your tent on the field, watch a movie on the big screen. Wake up to breakfast and a baseball clinic with the Loggers' players!
In September - Fall Cub Camp is a first start into the Cub Scouting Outdoor program. New recruits or established scouts will enjoy a relaxed day at Camp Decorah and will be able to shoot Archery & BB Guns, as well as participate in games and other activities. This is their first chance to experience camp and have a great time. No need to wait until next summer to go to camp!
In October - The largest event in the Gateway Area Council, the Spook-o-Ree is a favorite of many. An evening of spooky stories, hayrides, and carnival games leads to a morning of camp activities and a costume contest. Sign up early to reserve a spot in the warm cabins, or rough it in a tent with your den.
Camp Decorah, near Holmen, WI, is a developed property, with dining, and meeting facilities, as well as camping, cabins, and various program areas.
Resources and Forms for Camping