Cub Scout Resources & Forms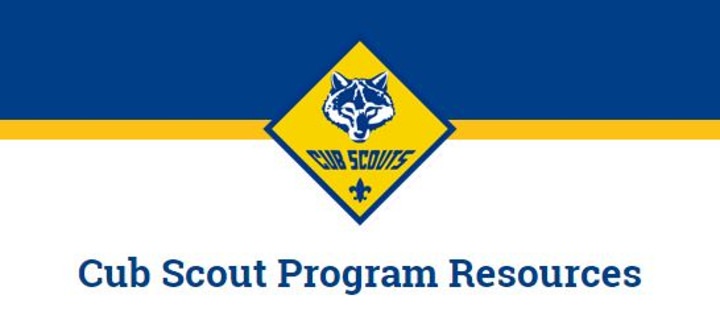 Here are links and documents pertinent to unit leaders, parents, and other volunteers may find useful.
Many BSA forms are created and viewable in a .pdf format. Click HERE for the most recent version of Adobe Reader.
Scouting.org The official web site of the Boy Scouts of America.
My.Scouting.org The official web site for Training and Unit Management
Calendar Planning Tools: see resources at bottom of page
Utilizing Facebook for your Unit
Annual Health and Medical Form Health Form – for short term or long term events. Most Cub events require Parts A & B.
Guide to Safe Scouting A guide the help leaders providing safe/age appropriate programs.
Popcorn Sales Information All the forms, documents, etc. for the GAC Popcorn Sale.
ScoutShop.org The official online store for Boys Scouts of America merchandise.
Silver Beaver Nomination Information To recognize registered Scouters of exceptional character who have provided distinguished service within a council.
University of Scouting Training course information and link to materials presented at University of Scouting.
Youth Application Join on-line
Unit Administration
Pack Role Planning Help to delegate roles to adults in the units
Budget & Finance Information Planning Your Troop's Annual Program Budget.
Chartered Partner Agreement Agreement between the Unit and Chartering organization.
Internet Advancement The national web site for Internet advancement.
Internet Recharter The site to launch Internet rechartering.
Internet Recharter Help A tutorial for a first-time user of Internet rechartering.
Journey to Excellence Resources for BSA's new performance recognition program.
National Marketing Materials Resources, logos, graphics and Materials to Strengthen Your Units
Marketing Material Year Round Order Form Request flyers, invites, stickers, Boys Life Mini-Mags any time for recruit events, parades, etc.
Policies, Guidelines, and Model Plans Resources to run an effective and safe Scouting Unit
Scoutbook The new national web site for Internet Advancement
Unit Program Planning Tools Information and worksheets to develop the unit budget.
---
BSA Forms Many of the required forms to operate a scout unit, not covered above.
Camping & Outing
Camp Decorah Facilities Reservation form. Use for off-season camping and cabin rental.
BSA High Adventure Bases:
Other Scouting Links
Some information is provided as-is, and not necessarily an endorsement by the Gateway Area Council or Boy Scouts of America
Boundary Waters Canoe Area Wilderness (permits, etc.)
MacScouter – Online Scouting Resource
MeritBadge.org – Online Merit Badge requirements and resources
NetCommish.com – Resources for Commissioners
Popcorn System Pecatonica's website for popcorn orders, reports, etc.
Where To Go… Activities Guide (PDF for Printing) (HTML for browsing) OA / Ni-Sanak-Tani
If you would like to suggest a link, submit an email to the GAC Scoutshop.
| File Name | Description | |
| --- | --- | --- |
| Activity Coordinator Planner | | Download |
| Annual Planning for Units | | Download |
| BeAScout Pin Update Guide | | Download |
| Cub Scout Calendar Planning Kick-off Meeting content | | Download |
| Cub Scout Pack Ideas for Program Calendar from Kick-off Meeting | | Download |
| Example #1 of a Program Calendar for Cub Scouts | | Download |
| Example #2 of a Cub Scouts Program Calendar Using the Template | | Download |
| How to Make a Robust Program Calendar slides | | Download |
| Template for Cub Scout Pack Annual Program Calendar | | Download |