Seven Rivers District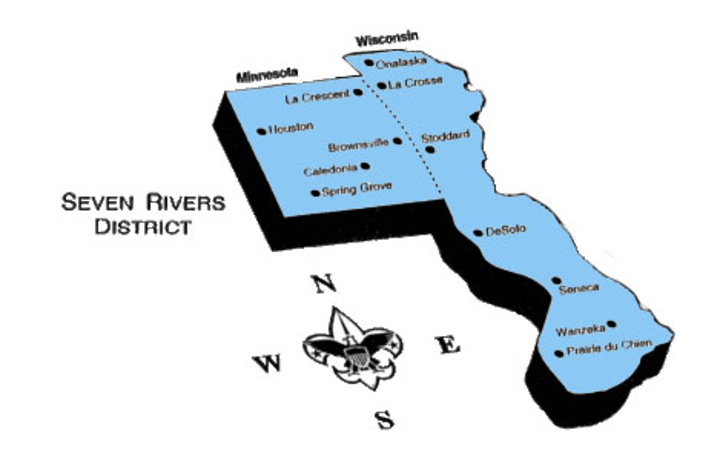 Seven Rivers District
The Seven Rivers District serves units in the southwestern part of La Crosse County, western part of Vernon County, and western part of Crawford County in Wisconsin, and Houston County in Minnesota.
Includes cities of Browsville, Caledonia, DeSoto, Houston, La Crescent, La Crosse, Onalaska, Seneca, Spring Grove, Stoddard, Prairie du Chien, and Wauzeka.
Events
The Seven Rivers District is having their Spring Camporee on May 1-3, 2020 at Trailhead Park in Houston, MN. Planned activities include a fire building competition, lashing station, basic orienteering, wilderness first aid, nature center exploration, and a service project. Registration cost $12 per person before April 15, and $17 per person after April 15. Save the date for this fun event! Look at the Event Flyer for more information.