Scrap-a-Thon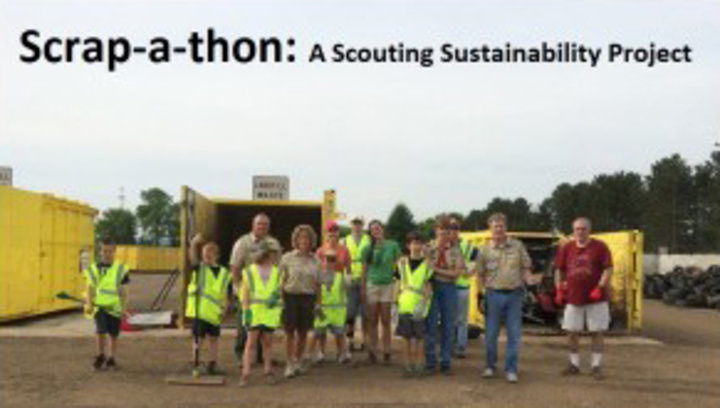 How to Participate:
Bring recyclable metal to the following locations in June to support local Scouting (tbd).
The first Saturday in June kicks off the Scrap-a-thon metal recycling drive for the month.
Who:
Area businesses donate 1 metal bin's proceeds
Restaurants and pubs donate cans or any scrap
Scout families with scrap metal
Community members with scrap metal
ANYONE with scrap metal!
Where:
See Flyer for locations in La Crosse, Holmen, and Tomah accepting metal donations on behalf of the Gateway Area Council, Scrap-a-thon fundraiser.
Metal to Donate:
Company's metal bin in June (Golden Bin Sponsor)
Any metal except those than contain freon
Good stuff: brass, copper, aluminum, steel
Washers and dryers
Ovens
Aluminum cans
Rain gutters
Engine blocks, break pads, rotors, etc
old machinery
metal fencing
metal shelving
metal roofing
old metal sheds
old bicycles
wheel barrels
old metal desks
file cabinets
bed frames
EVERYTHING METAL (except that which contains freon)